An HR Leader's Guide for Building an Insourced Leave and Accommodations Program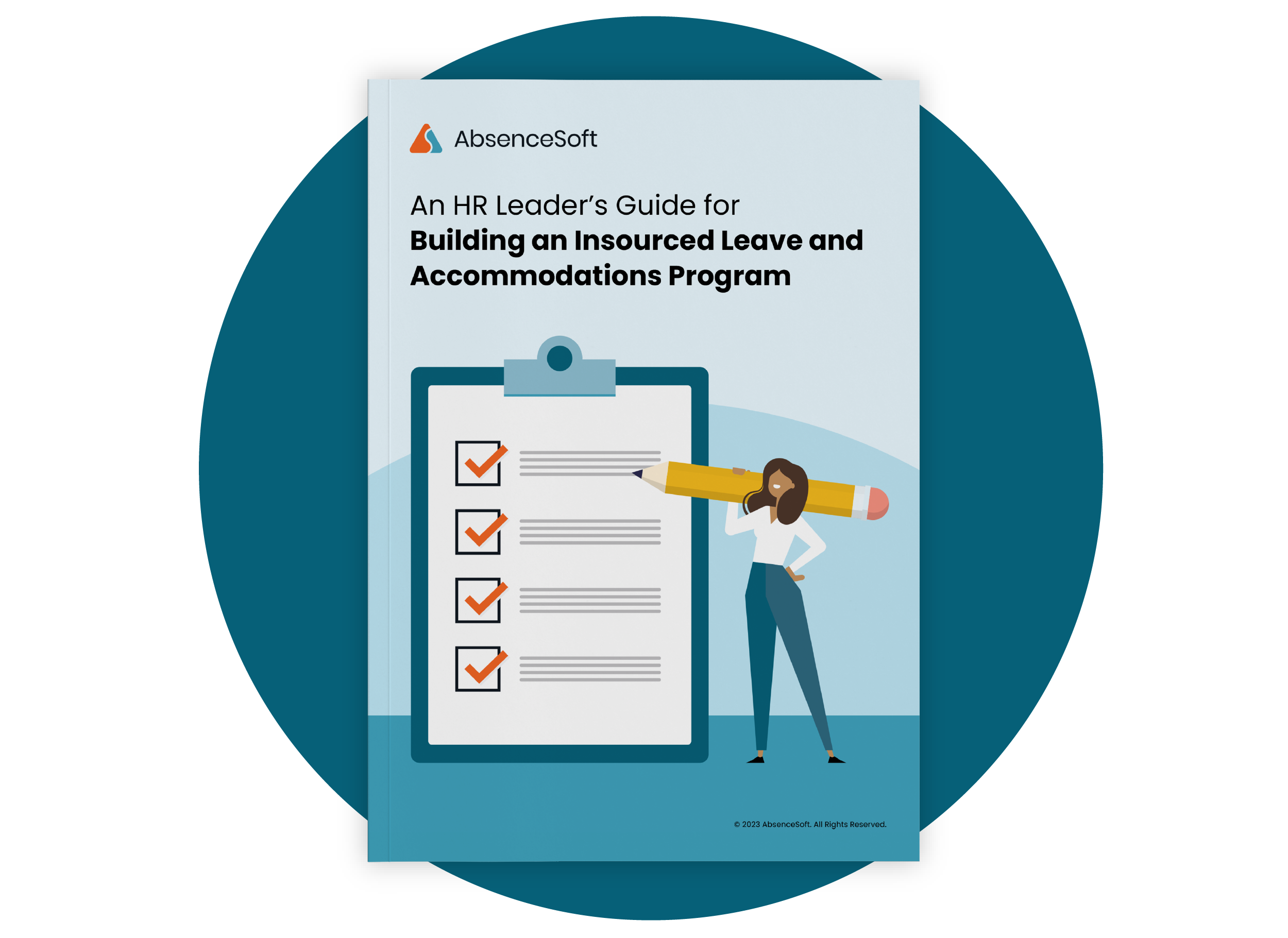 Managing leaves of absences and workplace accommodations is not getting any easier, especially for large employers. Federal and state laws are always changing, and more companies are adding new leave benefits every day.
A competitive labor market is also adding to HR's challenges. Employee experience and retention are quickly becoming key drivers of business success. This puts HR under pressure to make sure every interaction, including taking a leave and the ADA interactive process, is positive, supportive, and infused with a company's values.
These challenges have often driven organizations to outsource their leave program – with varying results. However, advances in leave and accommodations management technology have given HR a better way to manage leave. With modern leave solutions, an in-house leave manager can manage a case 66% faster and avoid costly mistakes that could lead to lawsuits. Even better, they can spend more time supporting their co-workers during stressful and challenging times.
In this guide, we walk you through everything you need to know to take your leave program in-house – or just leverage the right technology and best practices to level-up your existing leave and accommodation program. Download our guide to get a series of handy checklists for every step of the insourcing process. You'll have everything you need to build a great leave and accommodations program for everyone.