Leave Better, Return Happier:
A Guide for HR Professionals on Leave Management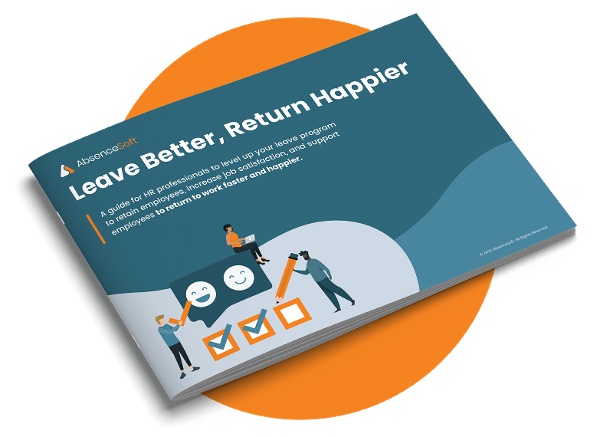 Increase employee retention and job satisfaction by leveling up your leave program
Providing a better employee experience is top of mind for many HR professionals today, and a solid leave program impacts the overall employee experience. We put together a guide to help you create a better leave experience, so your employees return happy and feel well taken care of.
Download the guide to learn
Common leave management missteps that companies make

How creating a better leave experience impacts HR

professionals

(spoiler: it only benefits you!)

The 4 *must-do* things that will help you better manage leave of absences

Why technology is critical for a more effective leave experience
The traditional, manual process of leave management isn't gaining you any points with your employees, and we know this tedious work isn't the highlight of your day!
So, if you're ready to start spending less time on administrative tasks and more time building relationships with employees, you're only pages away from learning how.
Build a leave program that supports your employees, meets compliance requirements, and, best of all... makes your life much easier.