Leave Management Software Buyer's Guide
Everything HR Should Know About Managing Leaves of Absence with Technology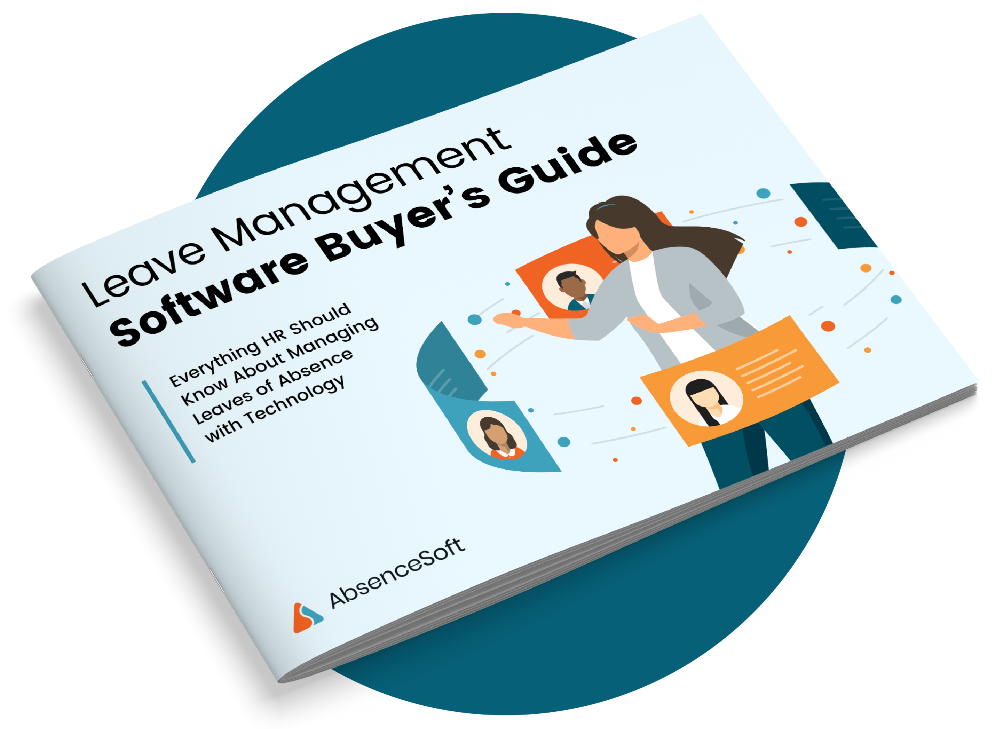 On an average workday, 20% of a company's employees are on a leave of absence. Managing all these leaves, while staying compliant with an endlessly changing landscape of leave laws, is a far more challenging task than we give HR managers credit for.
The right leave management solution can transform the way HR manages leaves of absence. Leave managers get one centralized, online system to view and track cases, automatically calculate eligibility, instantly generate and send out customized packets, and much more. Even better, providers like AbsenceSoft keep their system up-to-date on current federal and state law changes, so compliance becomes a lot easier.
In this guide, we dive into everything you need to know to find the right leave solution for your organization, and how to build a business case to get the tools your team needs.
What's inside:
Signs your organization is ready for leave technology

How leave management software works

The benefits of using leave management software

Building a business case for leave management software

Why leave and accommodations should be managed together