Webinar Replay:
How to Make Leave Management More Human and Less Exhausting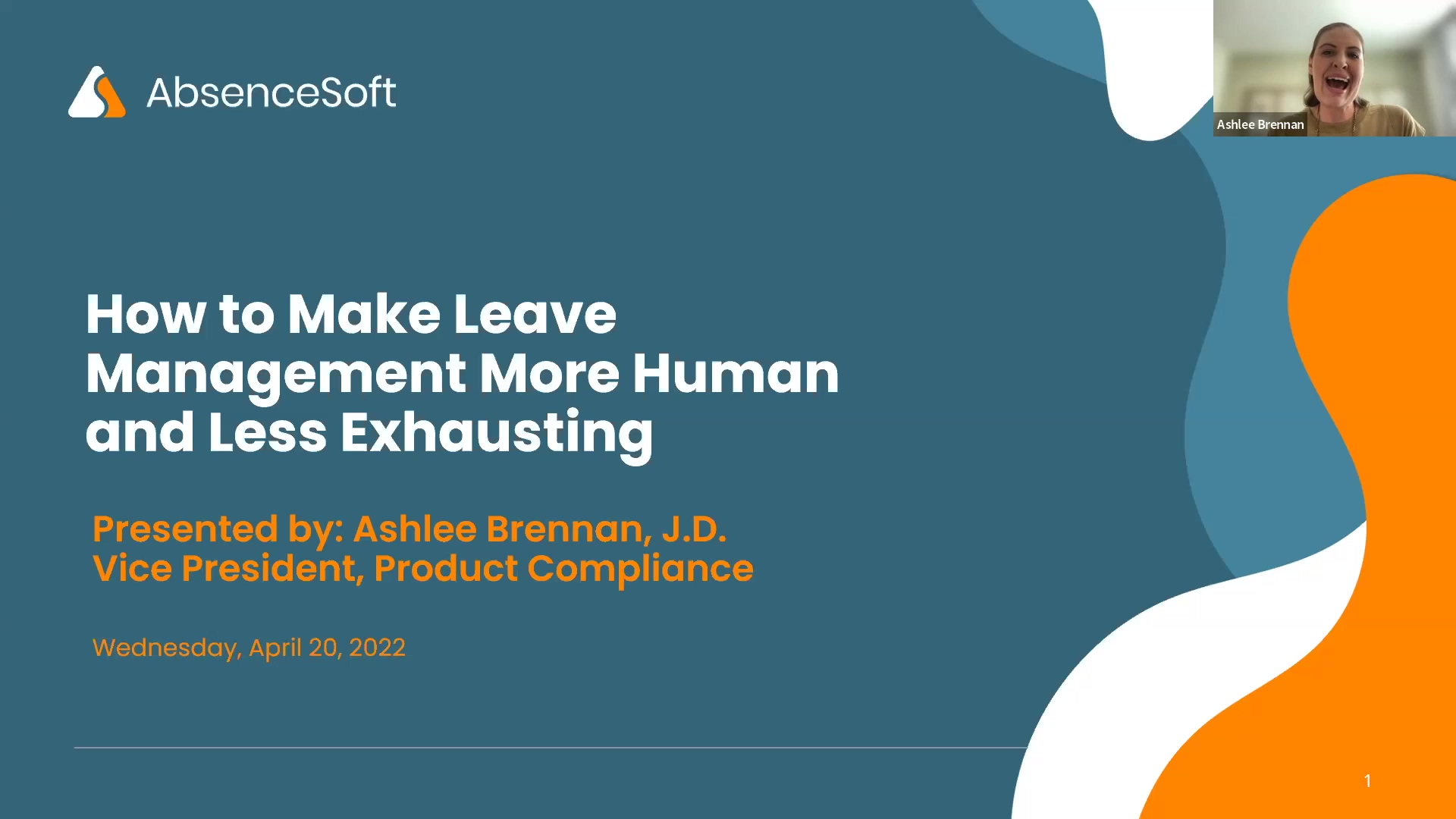 HR and benefits professionals are drowning in leave of absence case management, discrimination lawsuits, and unhappy employees. Too many companies are in the news for record-breaking lawsuits due to mishandling an employee's need for time away. It's often difficult to put the human in HR under these circumstances.
We can teach you how to take back control of your leave management process with a few best practices, tips, and tricks for creating a culture of leave management in your organization that is more human and less exhausting, all while remaining compliant.
Watch this webinar replay to learn:
Compliance best practices from notable leave-related lawsuits and DOL/EEOC guidance

How to create a one-stop-shop for employee's leave needs

How 'return to work' and 'stay at work' leave policies impact employee retention

How to minimize the millions of details you have to manage with each leave case

Tools to ensure your company remains compliant with the countless leave laws and steer clear from lawsuits

How the HR technology stack is evolving and how to leverage it for your leave processes