Webinar Replay:

The Future of FMLA is Technology: Automate, Automate, Automate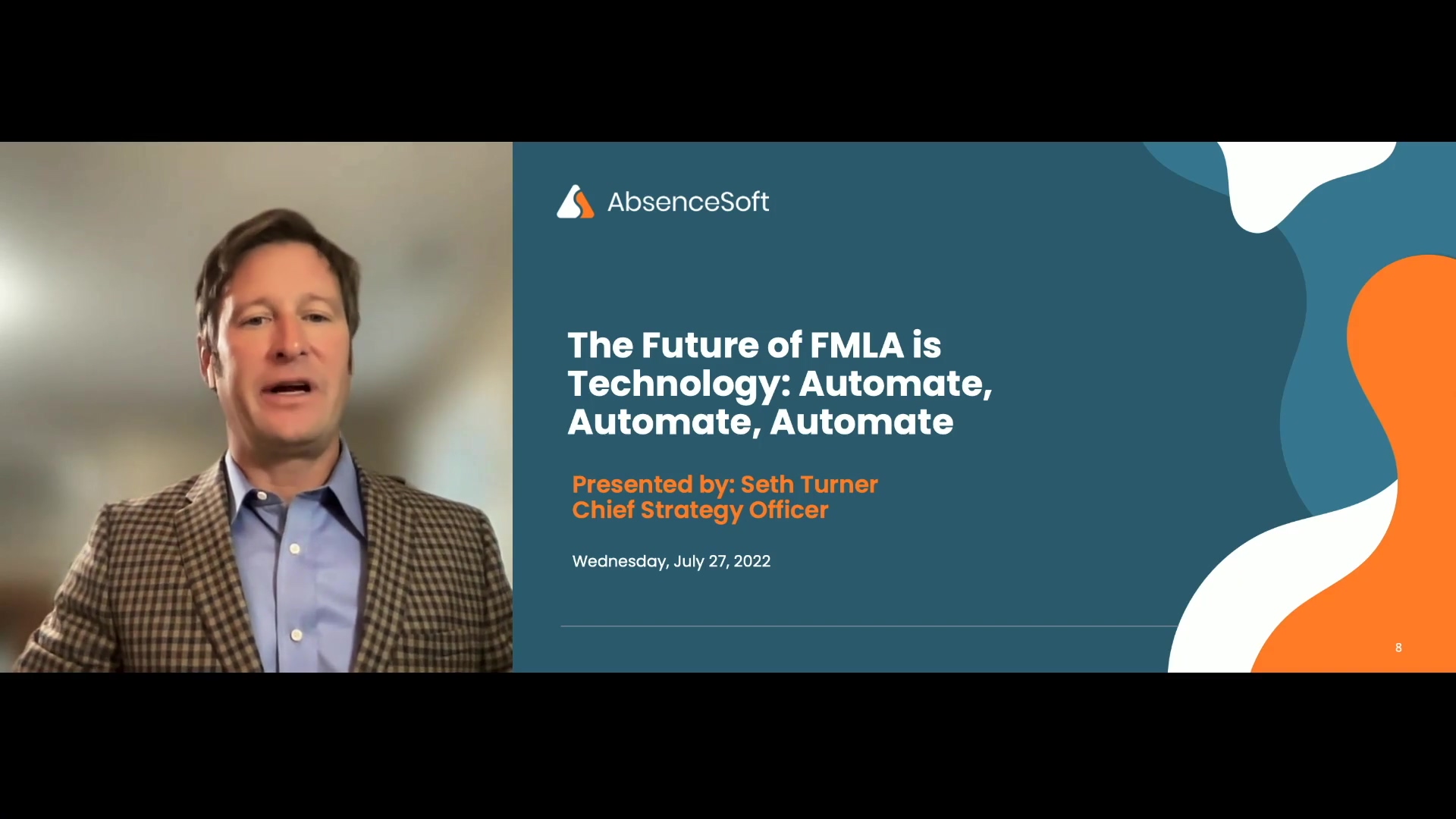 With the significant increase in FMLA lawsuits lately, managing the ever-changing leave laws and complexity of internal FMLA requests is critical. Do you have a process that eliminates human error and the resulting compliance nightmares? Most do not. So what can help alleviate this HR nightmare? Automation!

Join the discussion on how technology can support your FMLA processes and procedures by verifying eligibility, recognizing and implementing real-time Federal and State regulations, tracking audit trails, and more. And then it's time to toss those sticky notes in the recycling bin where they belong.
Watch this webinar replay to learn:
FMLA basics and how to automate eligibility and entitlement calculations and tracking

How automating communications and workflow processes will give you back time to care for your employees

How to take the stress out of managing the interplay of federal, state, municipal legislation and company policies

How reporting and strategic analytics can improve your leave programs and deliver a return on investment