Webinar Replay:
Everything HR Should Know About the Pregnant Workers Fairness Act (PWFA)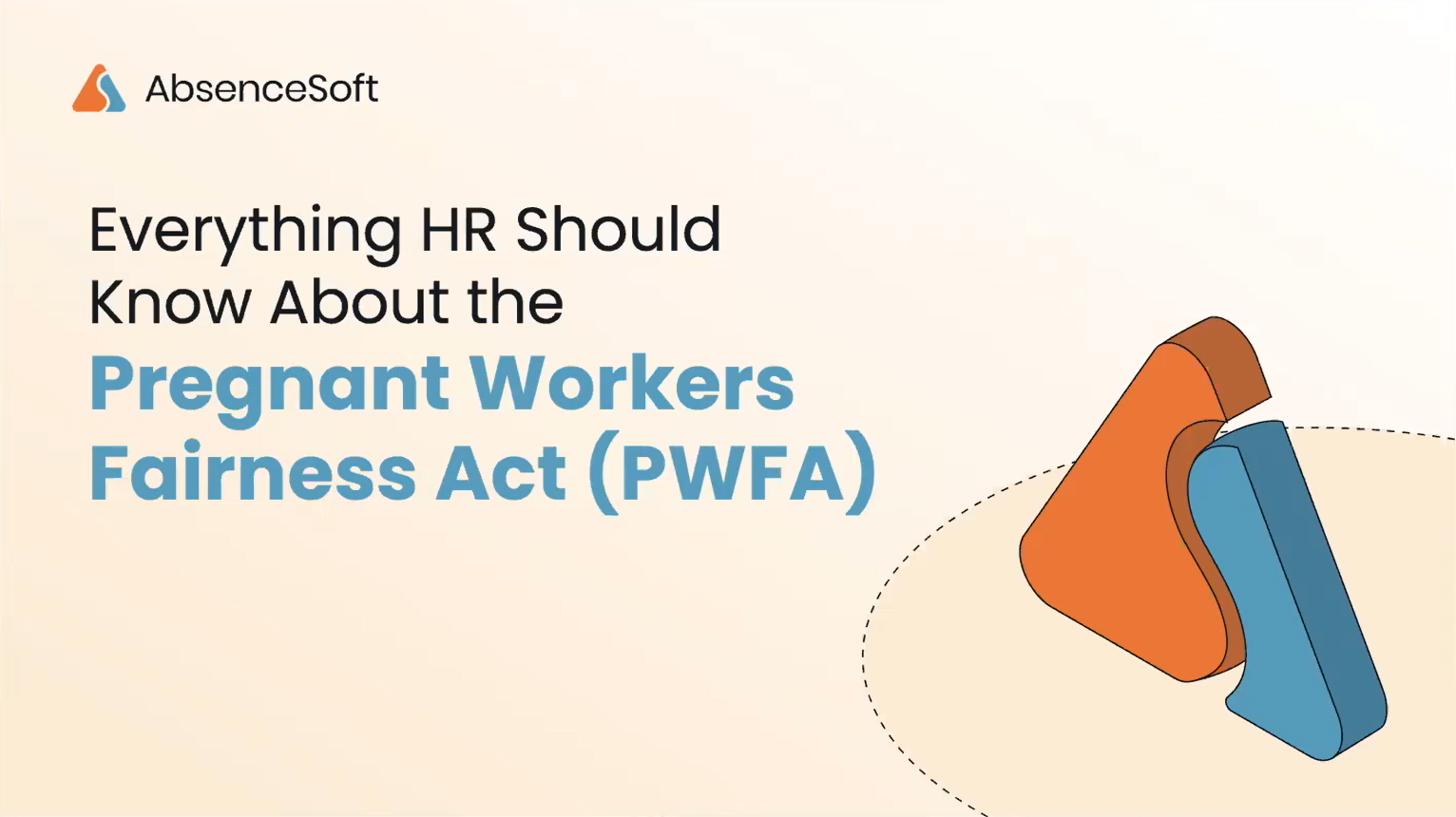 Nearly half of employers don't know all the details of PWFA and are not fully prepared. 43% of employers surveyed said they were either not familiar or only somewhat familiar with PWFA, and 50% said their HR department was either not at all prepared or only just starting to prepare.

Join us as we take a close look at the data and our key takeaways from our 2023 Pregnant Workers Fairness Act Employer Readiness Survey of 600 HR leaders and decision makers at companies with more than 5,000 employees to learn about their organization's overall readiness for the Pregnant Worker's Fairness Act (PWFA). We also share more about best practices for workplace accommodations processes, and what HR can do to be prepared for this new law.
You won't want to miss this critical session covering:
Important statutory and federal leave changes for Q2 of 2023

The latest trends in leave and accommodation case law and regulatory agency guidance

How to prepare for paid family and medical leave programs being implemented in 2023 and beyond

How your company can remain compliant amidst these changes and how AbsenceSoft is here to help