Webinar Replay:

HR Trends & Predictions Leaders Need to Know About for 2023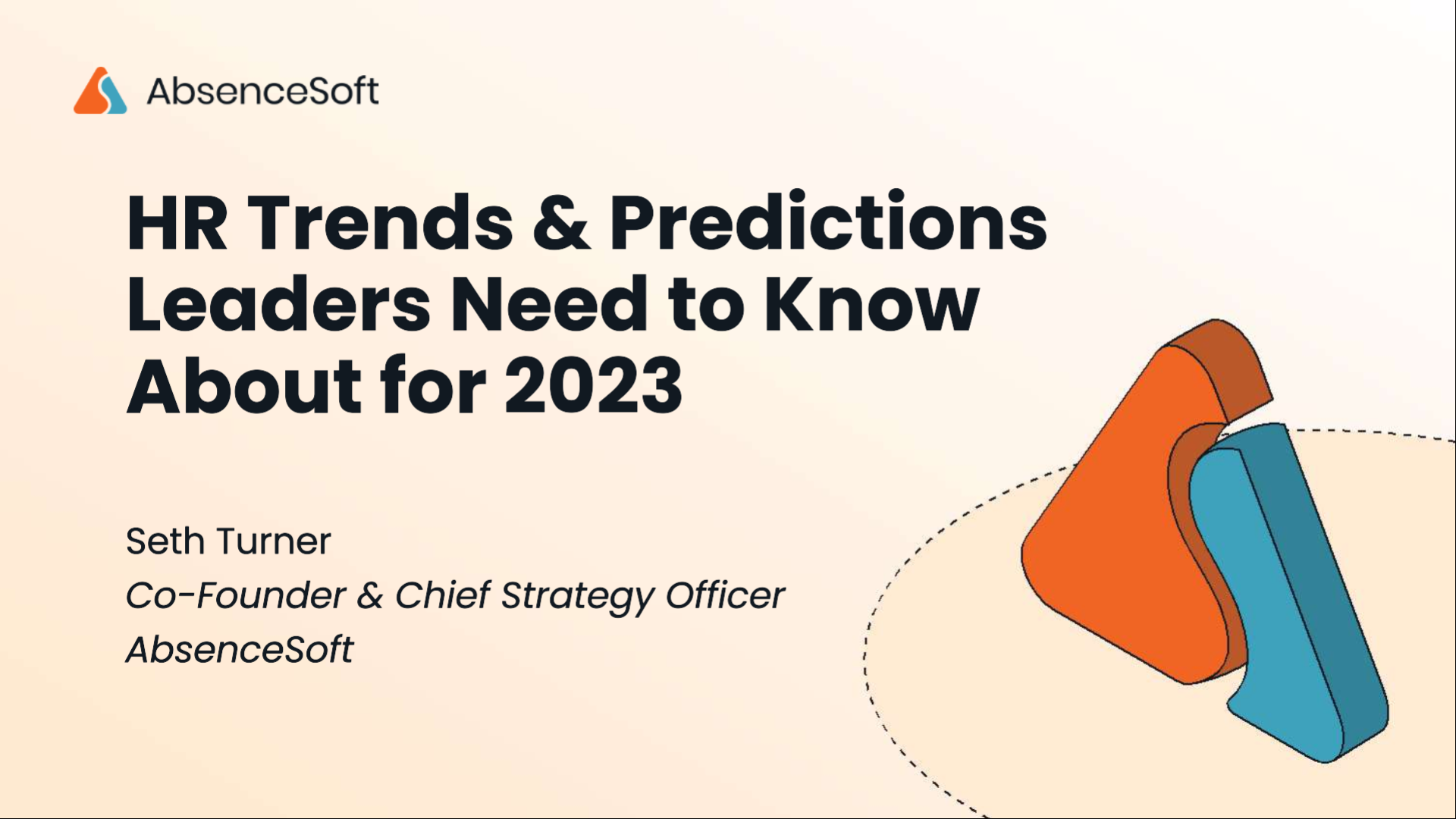 2023 is shaping up to be a year that is tech-driven, data-led and focused on employee experience more than ever. The traditional ways of managing HR tasks take up far too much time to keep up. Combine that with a growing number of leave requests and difficulties with employee retention, and it all adds up to a hefty burden on HR teams.
What's on the horizon in HR tech? How do these new solutions impact your team? Join us as we dive into what executive people leaders need to know to get ahead.
Watch this webinar replay to learn:
Learn the benefits of assessing the current state of your leave and accommodations program and how to level-up

Understand how HR can better strategically contribute to overarching business goals

Why calculating ROI is important when building a business case for your budget